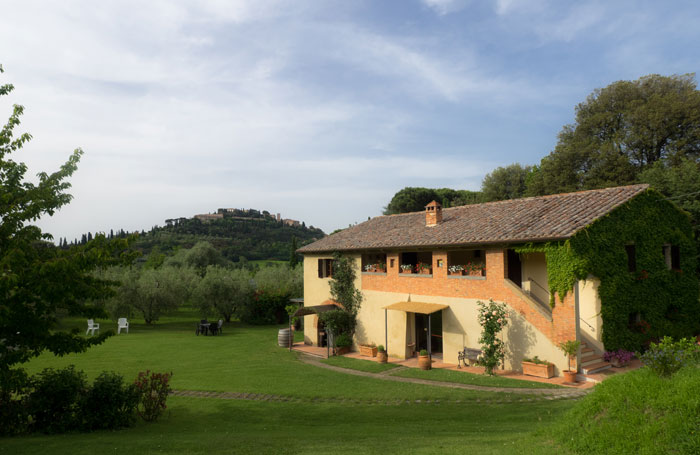 Our restaurant is located in a unique position, very close to Montepulciano city center, but dipped into the green of the Tuscan Countryside. It is located in "L'Oliveto" property and it has two air conditioned inner rooms and an outside covered area in the middle of olive plants.

Our cuisine is based on traditional Tuscan recipes with characteristic local ingredients and self-produced such as "AGLIONE of the VAL DI CHIANA or MONTEPULCIANO'S PRUNES. Our dishes are radicated in the gastronomical culture of our area and we use the best ingredients to let you taste the authentic flavours of our ancestors, matched with a wide range of local wines.

Our menu is continually updated and, together with our tipical dishes that you can find all year long such as hand made "pici al ragù" (meat and tomato sauce), hand made "pici" all'aglione (a sauce made with tomato and a sort of garlic), "tagliata al nobile" and Montepulciano's prunes duck, you shall find a variety of different dishes everyday to always taste some new flavour.

We are opened for dinner from 7:30 pm to 8:30 pm everyday except on sundays.